28 Nov 2022
An overview of our research on climate economics
21 Jan 2023
A new publication
in OR-Letters
F. Babonneau, A. Haurie, M. Vielle, Reaching Paris Agreement goal through carbon dioxide removal development: A compact OR model. Operations Research Letters, https://doi.org/10.1016/j.orl.2022.11.002
In this publication, we propose a long-term economic growth model for three regions of the world forming coalitions in climate negotiations: the OECD, the emerging BRIC countries, and the rest of the developing world ROW.
03 Nov 2022
Workshop on Dynamic Games and Applications
October 27-28, 2022
Alain Haurie was one keynote speaker at this workshop. His presentation was on
Variations on an oil and gas game model in a geostrategic climate policy context.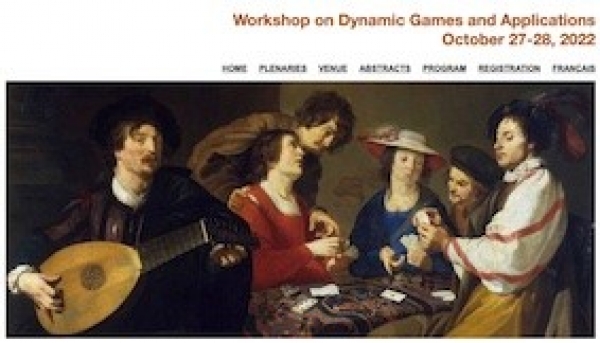 10 May 2021
A new publication in climatic change
Economic Assessment of the Development of CO2 Direct Reduction Technologies in Long-term Climate Strategies of the Gulf Countries
The ORDECSYS team has co-authored a paper published online in the journal climatic change.
This paper evaluates the possible role of carbon dioxide removal (CDR) technologies under an international emissions trading market as a way to mitigate welfare losses for GCC countries.
29 Nov 2020
ENMO Publication
An Oligopoly Game of CDR Strategy Deployment in a Steady-State Net-Zero Emission Climate Regime
In this paper, we propose a simple oligopoly game model to represent the interactions between coalitions of countries in deploying carbon dioxide removal (CDR) strategies in a steady-state net-zero emission climate regime that could take place by the end of the twenty-first century. [more]